Ukrainian cuisine is often most famous for Chicken Kyiv, Borscht, and Kyiv Cake. But I'm a messy cook, so naturally I'm drawn to recipes that require a hands-on approach that involves the entire kitchen countertop. I felt right at home sifting through Ukrainian recipes of halušky, chebureki, and varenyky. However, I knew I only had patience enough to try one of these. Isn't it fascinating that many cuisines around the world feature some variation of a dumpling (in the sense of a small piece of dough with filling)?
From Japanese gyoza to Italian ravioli … to Ukrainian varenyky! You might know them as "pierogi" in English, which is actually a word of Polish origin. I went with a hearty potato filling and generously added a dollop of smetana on top. That's a kind of Ukrainian sour creme. The whole process took me two hours (messy and slow, what can I say…), but I was really pleased with the result! The varenyky were gone in two minutes (almost) 🤣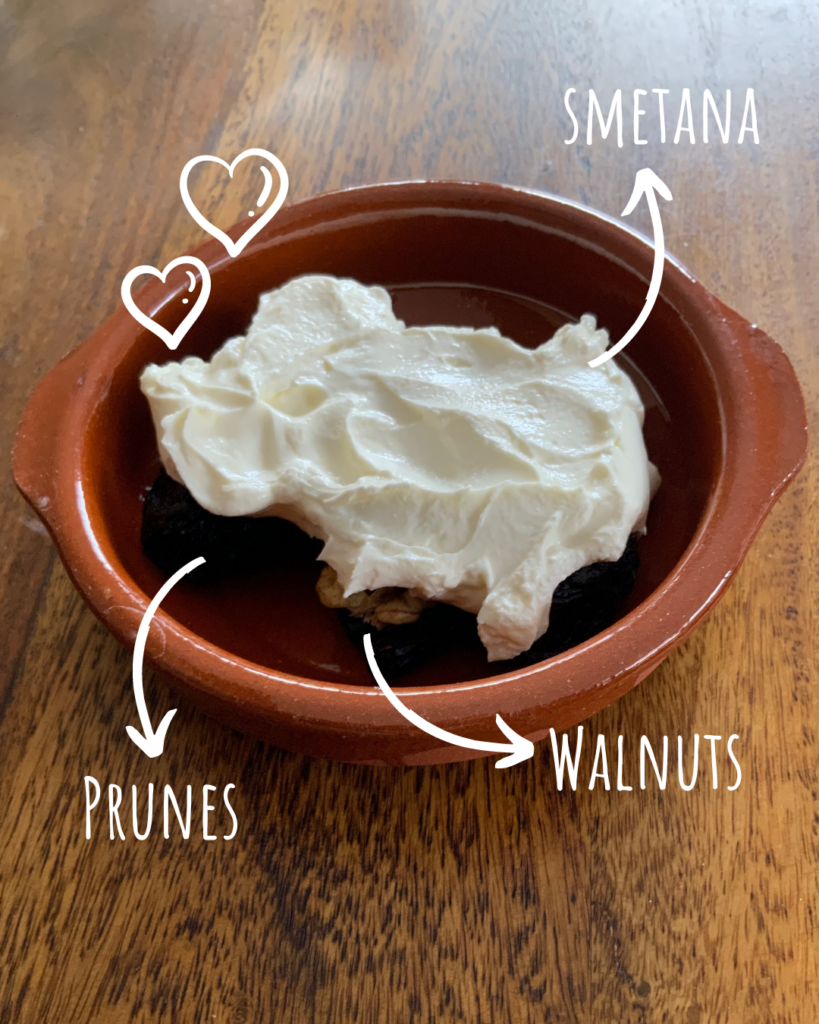 For balance, I looked for an easier dessert. I was intrigued by Olga Spitsa's Walnut and Prunes, a recipe she inherited from her mother. So simple, so lovely, so delicious! And a great way to use some of the leftover sour creme. I actually made two batches, one without and one with honey. Of course, the honey batch won in the end.
Also, I learned there's a Ukrainian proverb for messy cooks like me: "Заварити кашу", which literally means to make porridge and translates to making a muddle of things, making a mess, stirring up trouble 😎
---
More Posts Like This