Off to the kitchen! I'm making dhal to start off The Adventures of Feluda by Satyajit Ray. This edition contains four novellas featuring the young Bengali detective Feluda: "The Golden Fortress", "The Buccaneer of Bombay", "Mystery at Golok Lodge" and "Trouble in the Graveyard". Feluda is an avid reader himself and a big fan of Sherlock Holmes. Unsurprisingly, he has his own Dr. Watson: the stories are told by his cousin Tapesh. Can't wait (for dinner / reading)!!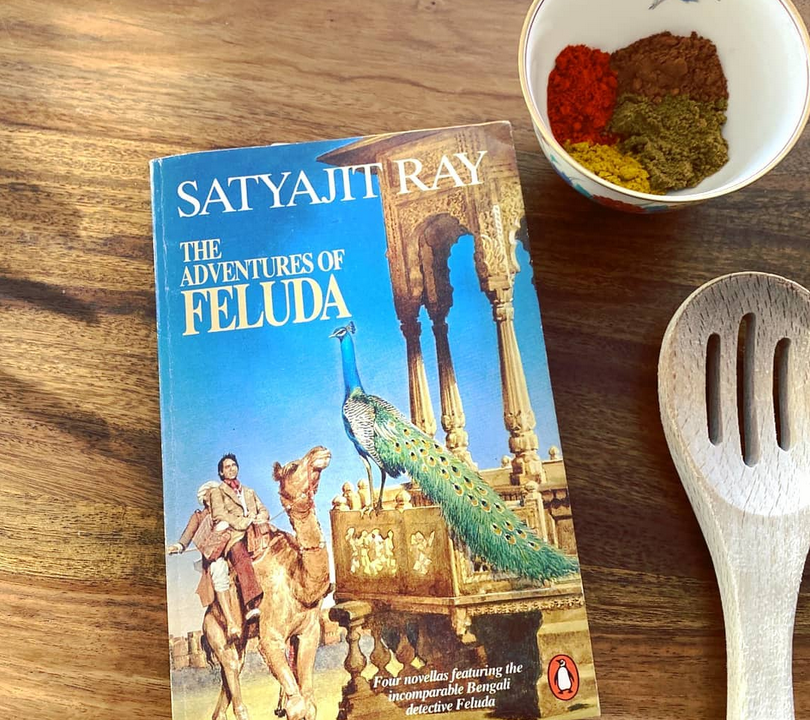 Translated by Chitrita Banerji
"The Adventures of Feluda" on Goodreads and Amazon
Thanks to Priyansu Das for Feluda in Bengali that I used as the title photo!
---
More Posts Like This